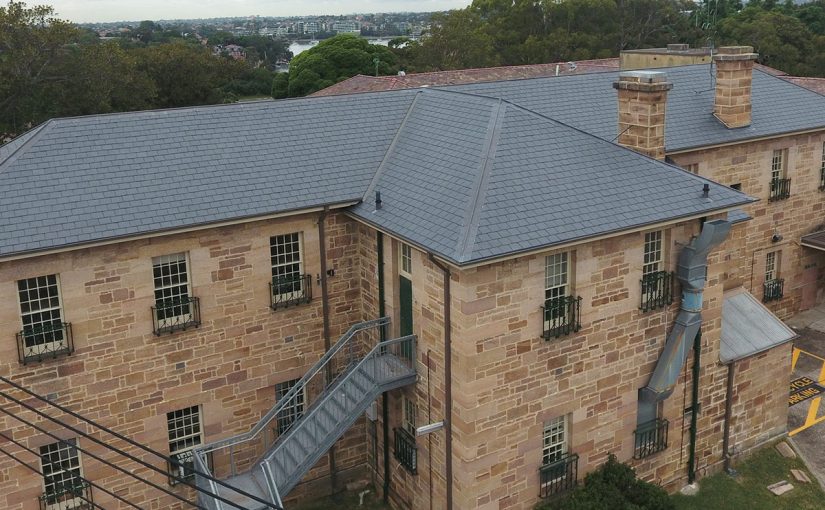 Gladesville Hospital Precinct
Gladesville Hospital Precinct: Welsh Slate Roof Installation
Cwt-Y-Bugail natural Welsh slates installed as part of an extensive heritage restoration project in Gladesville, Sydney. Now home to a range of health services, this site is the historic Gladesville Mental Hospital precinct.
This extensive roof replacement project has taken place over a number of stages. Cwt-Y-Bugail natural Welsh slates have truly refreshed the gorgeous sandstone buildings throughout the precinct.
Established in 1838, it originally comprised single sandstone building serving as a psychiatric hospital known as Tarban Creek Lunatic Asylum.
More buildings were added and adjacent properties acquired as the site's usage evolved over time. It became known as Gladesville Mental Hospital in 1915.
It eventually became the Gladesville Hospital, operating until 1997.
The campus now accommodates a range of health and community services. Sydney Cochlear Implant Centre, St John's Ambulance, Medical Council of NSW, Schizophrenia Fellowship, Health Education and Training Institute, Medical Council, Cornucopia Café, Giant Steps school.
Project Gallery: Welsh Slate Roof Installation in Gladesville