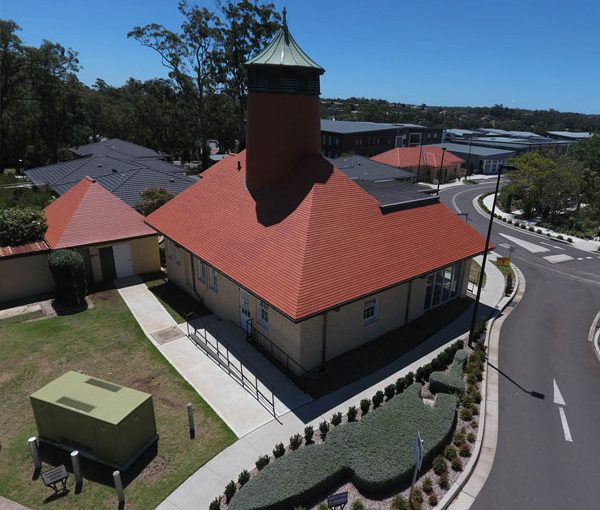 Tower House
Slate Roofing Australia was contracted to reroof the historic Tower House, replacing the existing terracotta roof with terracotta shingle tiles from Koramic.
Slate Roofing Australia has been recognised by the Master Roof Tilers and Slaters Association for its outstanding work on this project earning the following awards:
Winner – 2017 Craftsman of the Year
Winner – 2017 Best Commercial Project
Although considerably altered, this unusual late-Federation servant's house retains its most significant feature – the complex hipped terracotta tiled roof and cylindrical water tower with bellcast copper roof. Slate Roofing Australia replaced the roof of historic Tower House with Belgium-made Koramic terracotta shingle tiles in 2016.
(Source: Mowll Memorial Village: Tower House | NSW Environment. Retrieved from http://www.environment.nsw.gov.au/heritageapp/ViewHeritageItemDetails.aspx?ID=1780556)