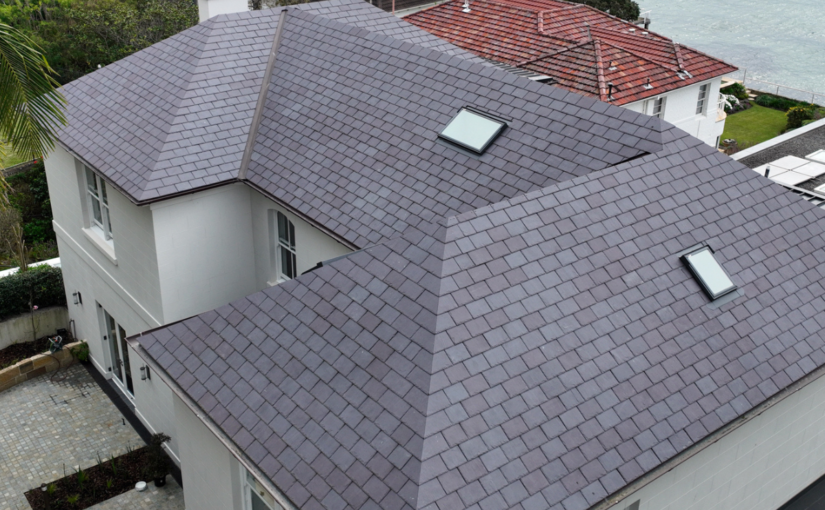 Yarranabbe Rd Darling Point
Welsh slate
Yarranabbe Rd Darling Point
Beautiful Welsh Penrhyn slate roof.
Prestigiously located within one of Darling Point's most coveted streets, Yarranabbe Rd. A grand Victorian harbourside residence, built circa 1840, this inspiring exceptional home now enjoys an equally exceptional quality slate roof to compliment the iconic harbour views across the city skyline.
The Penrhyn Slates quarry of origin: Penrhyn, Bethesda, Wales, UK. Extracted from some of the world's most acceptable deposits, formed up to 590 million years ago. Of that removed, only less than 10% is used. As a result, they are renowned for the consistency of their colour and texture.